Your login information returned multiple users. Please select the user you would like to log in as and re-type in your password.
Close
Choose an Article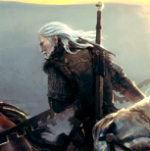 E3 2013: The Witcher 3: Wild Hunt Interview
We've all been looking forward to the next entry in the rather fantastic Witcher series and Brad got the chance to interview the team behind the next-gen title that will conclude the story of Geralt of Rivia.
Published by Soha E. on June 13, 2013