Your login information returned multiple users. Please select the user you would like to log in as and re-type in your password.
Close
Choose an Article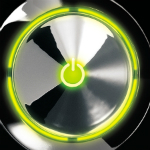 Can Always Online Benefit Microsoft? Why Yes It Can
With the recent rumblings about how the next generation console from Microsoft will always require an internet connection, there has been increasing public outcry. We've seen it in leaked developer specs, we've seen Microsoft "employees" talk about it, and with every whisper and rumor it becomes ...
Published by Bob Webb on April 5, 2013