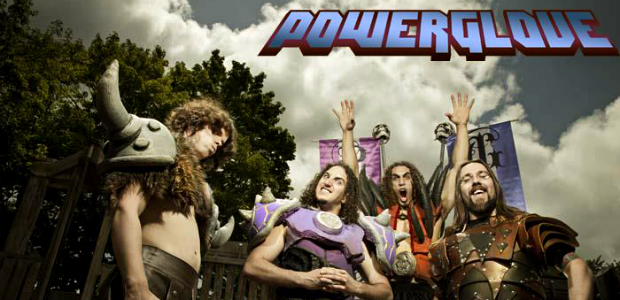 It's fairly obvious that I'm very excited about the upcoming Far Cry expansion, Far Cry 3: Blood Dragon. This 80's sci-fi retro re-imagining is crawling with style from the look of the games website and right down to the music. Music that I've been listening to constantly since last night.
The music for Blood Dragon is being handled by a Melbourne, Australia retro-electronic group called PowerGlove who look like an amalgamation of GWAR and My Little Pony. Or in other words, awesome. They've provided three tracks from the game so far on their Soundcloud website featuring a thumpy, lasery, sound that's flashing me back to watching bad sci-fi at 1am on showtime.
Now if you'll excuse me, I'm going to put on some stone-washed jeans.