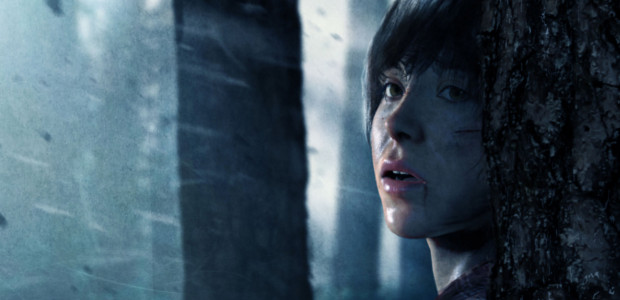 Very few details are known for the upcoming Beyond: Two Souls except that it won't be like Heavy Rain and that it's going to have a lot of "meaning," so why am I already concerned? Simply put - because David Cage is writing the narrative for a female protagonist.
Out of all the problems I have with Heavy Rain, on the top of the list is how Madison Paige is handled in the story. She is written to appear as a strong female character, but there are problematic (read: sexist) tropes implicity shown in her story that make me feel nervous for Jodie Holmes in Beyond: Two Souls. Let's see how Madison serves as a vehicle to progress a narrative that utimately shames her, and hope the best for Jodie.
Sexualized Violence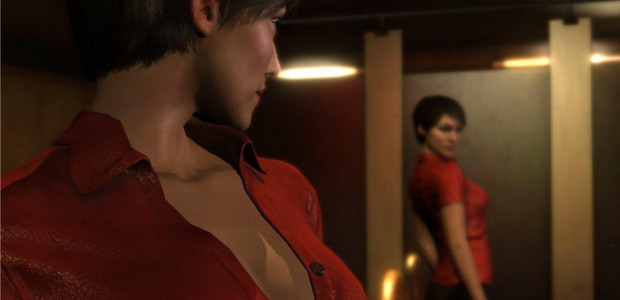 The opening segment to introduce Madison shows us boobs, violence, gore, and gives us no information about her character. The scene starts with Madison wearing a white tank top and panties, jolting out of a nightmare and groaning about her insomnia. There are moments where the camera shifts perspective to show a view that suggests someone is hiding and looking at her in a Peeping Tom position. She types for a bit on her computer - I guess this signifies she has some sort of work to do. Seconds later comes the shower scene and we get to watch her strip, get wet, and dry off only to put on the same white tank top and pair of panties. She steps out of the bathroom and notices her fridge is open and we are made aware that there are intruders in her apartment. Crouching around her apartment with the camera zoomed up her ass, Madison panics and thinks of exit strategies. Now comes the attack.
She is grabbed by two masked men and tossed around in her apartment with QTE prompts to fight back and defend herself. The clothing she wears uncomfortably sexualizes each time she is pinned, slapped, or forced in a position where her legs are spread. The anonimity of the masked men shifts the focus on her exposed body, and we only hear her grunts and screams. Finally she breaks free and locks herself in the bathroom and her face is bloodied. A third masked man grabs her from behind and slits her throat. She jolts out of another nightmare in a panic, and a fade to black switches to another segment in the game. This opening is completely pointless, only showing a sexy shower scene and a violent struggle that has nothing to do with Madison's character or story. It's a trope used in several horror genres where a barely clothed woman is in an inescapable situation only created to indulge in torture porn.
The Nursemaid/Trusty Sidekick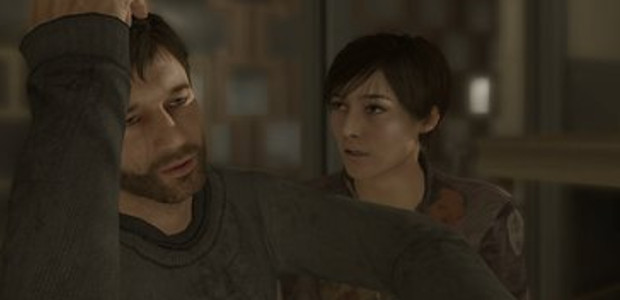 The main story follows protagonist Ethan Mars through a series of dangerous trials set up by the Origami Killer to get his kidnapped son back. Madison finds an unconscious Ethan at a motel where she goes to sleep when her insomnia gets tough, and immediately rushes to his aid. Without knowing anything about Ethan, except for the possibility that he could be the Origami Killer himself, she disinfects his wounds, brings him food, and protects him from the police. This is an unsettling caretaker trope that makes no sense unless Madison was a serial killer groupie. Later it is discovered that she is actually a journalist keeping an eye on Ethan, but that can quickly be thrown aside depending on the decision you make and she can become his trusty sidekick and lover who is his son's new mommy.
It would have been a better narrative if we knew about Madison's career before she began helping out Ethan so there would at least be some built up tension that makes sense (ie: we would know something Ethan does not), but instead we are forced to watch her in typical sexist scenarios that are explained after the damage has been done. It was difficult for me to watch these scenes (and there are more examples of sexualized violence and being a caretaker) without wondering what the hell Quantic Dream were thinking when they wrote this character.
Am I saying that the same tropes will be used in Beyond: Two Souls? Not necessarily, but I will be keeping a critical eye open to see how Jodie's character is handled in upcoming footage.