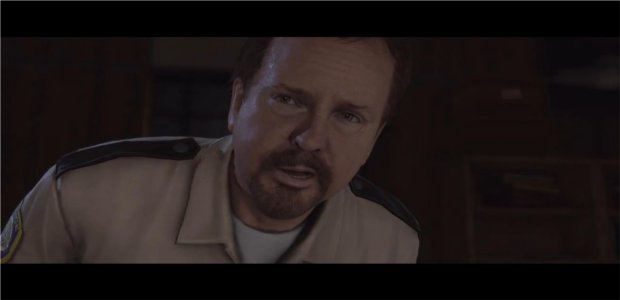 Quantic Dream CEO David Cage has said in an interview with Edge that he wants his upcoming game Beyond: Two souls to be "a unique experience."
The outspoken creator of Heavy Rain explained:
My goal is to surprise people, to give them something they want without knowing they want it. I want to create an emotional journey, a unique experience. I am not interested in giving them 'fun', I want to give them meaning; I don't want to challenge their thumbs, I want to challenge their minds.

Promoting a game by saying that it isn't going to be fun might not be the best idea, but I can see what Cage is driving at. He wants to create a videogame experience that isn't shaped around the thrill of challenge, but the immersive qualities of interactive storytelling. In other words, there won't be any high score tables in Beyond: Two Souls.
Which is fine, but Cage's comments suggest that he might fall into the same trap with Beyond as he did with Heavy Rain: the bottomless pit of humourlessness. Much as I liked Heavy Rain, it took itself far too seriously. At least Cage's earlier project Farenheit could count on its own absolute lunacy to raise a few unintended laughs; Heavy Rain was positively morbid in its atmosphere and subject matter. Hopefully Cage's obsession with creating an emotional, thought-provoking experience won't deprive it of a little levity. No-one wants to see all of this acting talent and technological prowess wasted on a glum experience that can't lighten up every once in awhile.