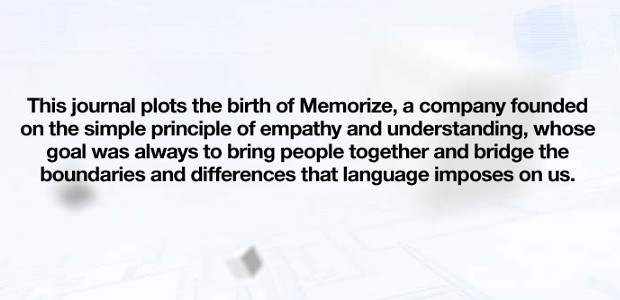 Last week we shared the latest trailer to come out of Remember Me's development team Dontnod Entertainment. This week, we bring to you a digital journal that covers the events of the century leading up to the game's present-day which is 2084 Neo-Paris. The journal belongs to Antonie Cartier-Wells who is a "hacker, chess player, social entrepeneur and founder of Memorize." Memorize is the in-game corporation responsible for inventing a brain implant called Sensen (Sensation Engine), which enables the population of Neo-Paris to upload and share their memories.
Antoine's journal is comprised of five sections, beginning with "The Trigger" in 1984 that led him to create Memorize. It ends with "The Resolution" in 2084 and sets up the new world of memory wipes and hacking systems for the main protagonist, Nilin. Throughout the journal there are references to Aldous Huxley, William Gibson and Neal Stephenson, which is a bit too on-the-nose for the world the writers are trying to create, but I can appreciate they are at least trying to create something different.
This distinctive type of promotion has piqued my curiosity in a game that up until this point seemed very bland. I hope the narrative and/or gameplay utilizes this journal in some way instead of just mostly ignoring it like say, the creation of Project Abraham for setting up the Resistance series.
Has this latest promotion changed your anticipation or indifference for Remember Me?