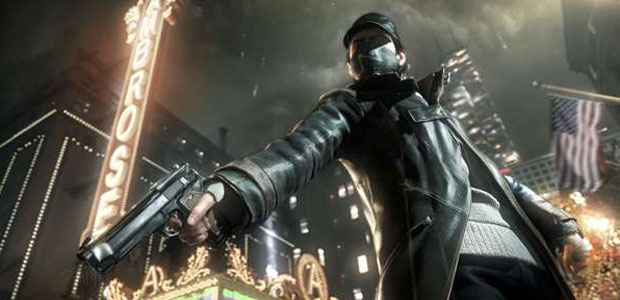 Ubisoft took the stage at E3 earlier today and while they had much to show off in the way of sequels for their established franchises, what really stole the show was the grand finale; the announcement of a new, original IP entitled "Watch Dogs." This open world adventure game is set in the near future where all computers and electronics, from the cellphone in your pocket to an entire city transit system, are linked together by one massive computer system. You play a man who is adept at hacking his way through this system to achieve his objectives. As for what those objectives entail, we will have to wait and see, but what is immediately clear is that this game will surely be something to keep your eye on.
As shown in the demo, hacking is sure to be a staple of the game play experience in Watch Dogs. In the demo, the hacking ability is used to accomplish a myriad of tasks, from identifying targets, to hacking the city's infrastructure, like traffic lights and drawbridges. Couple that with contextual animations and cover-based shooting and Watch Dogs looks like it could be one hell of a ride! As a fan of Ubisoft Montreal's Assassin's Creed series, and classic cyber-punk games like Deus Ex, I'm very excited to see how Watch Dogs turns out. While there is still no word on a release date, you can probably expect to wait until at least Q3 of 2013. But on a lighter note, Ubisoft has confirmed that Watch Dogs will be released on XB360, PS3, and PC.
On a side not, there also appears to be a viral website for Dot Connexion, the club seen in the trailer. It can be accessed by scanning the QR code on the waiter's when Aiden first enters the club. Or you can just click this link.