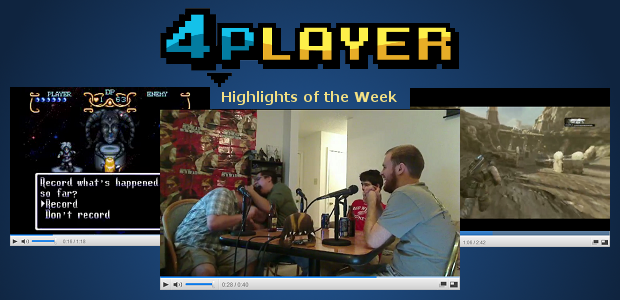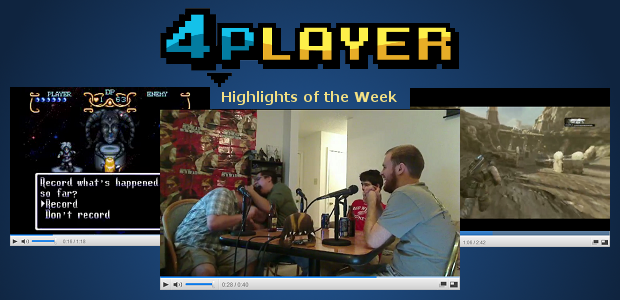 Crank up the volume and prepare to damage your hearing. This past week and continuing onto next week is Horror Week on the feed and we're ass deep in highlights of the various 4Player staff screaming like little girls. Look forward to yet even more highlights from horror games next week and don't forget to vote for 4Player in the podcast awards!


Vunik treats us to an epic PvP match in Dark Souls:
Brad has a little unwanted visitor on his elevator ride in Dark Souls:
As David teaches us, even thugs need some loving in Batman Arkham City:
Vunik discovers the secret alternate ending to Fatal Frame 1:
Brad soils himself, thus christening Horror Week with Kuon:
Brad isn't screaming, he's just stretching his vocal cords for his world renown voice acting:
The feed discovers that Jack is really Afraid of Monsters:
No, really... Jack is very Afraid of Monsters:
David gets not respite in Eternal Darkness:
As always, I'd like to thank those who contributed these highlights: Domukari, J52, Zladko the Drunk, and The Cuzzy. You can help create these by just following the directions on our forums. If you see a highlight in our archive that you think should get featured, leave a comment below or contact me.