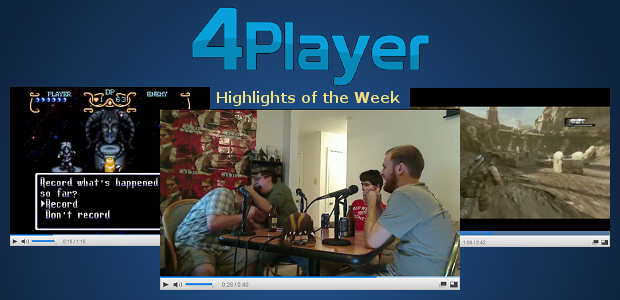 Another week has gone by and we're brimming with highlights from the live feed. We saw The Binding of Isaac, Deus Ex: Human Revolution, Shadow of the Colossus, Resident Evil 4 and even some live music. Without further adieu, here are some of the highlights clipped out by our community.
Mike is inspired by Shadow of the Colossus and performs live on the feed:
Brad has a windfall in The Binding of Isaac:
Some more very inspired voice acting by our own Joseph Christ:
Apparently Carlos doesn't like big butts:
ChatBox is going away:
If long locks of hair and glistening golden pectorals had a theme song, this would be it:
Everyone has their own way of playing Deus Ex:
Again, thanks to J52, The Cuzzy, and LostKing for making these highlights. As always, you can help create these by just following the directions on our forums. If you see a highlight in our archive that you think should get featured, leave a comment on the blog or contact me.