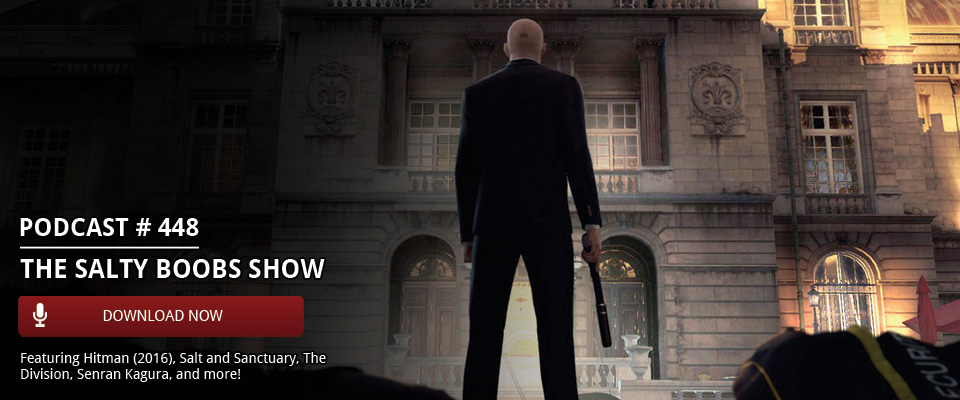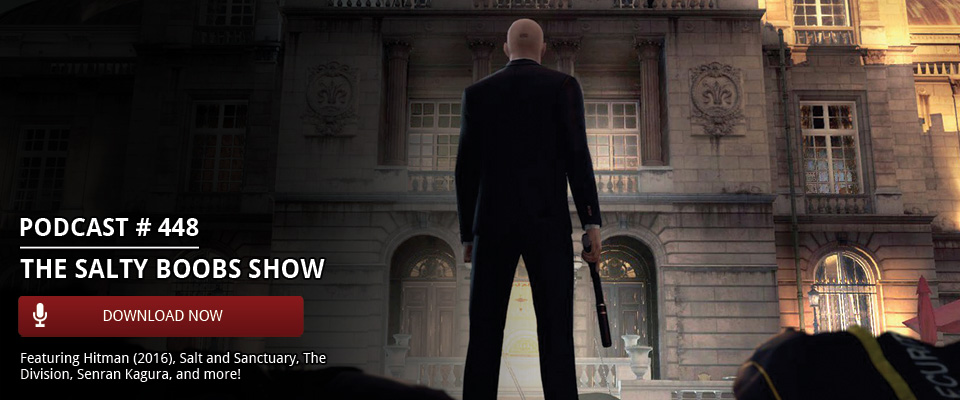 Get ready because this week's episode is especially salty! We shower both praise and disdain on the new Hitman in equal measure for some unexpected reasons and we also got some to spend some time with Salt and Sanctuary; an indie developed, 2D, love-letter to Dark Souls. To top it all off, Nolan busts out some of that new Senran Kagura... (Spoiler alert: There are BOOBS!)
Discussion:
Hitman (2016)
Salt and Sanctuary
The Division
Senran Kagura: Estival Versus
and more...
Link Dump:
Watch the First Episode of the Revival Club featuring Dragon Quest 8!
Enjoy the show? Let us know how you feel about the topics discussed! Don't forget to subscribe to the show on iTunes to get each show as soon as it releases! As always, thanks from all of us here at 4player!