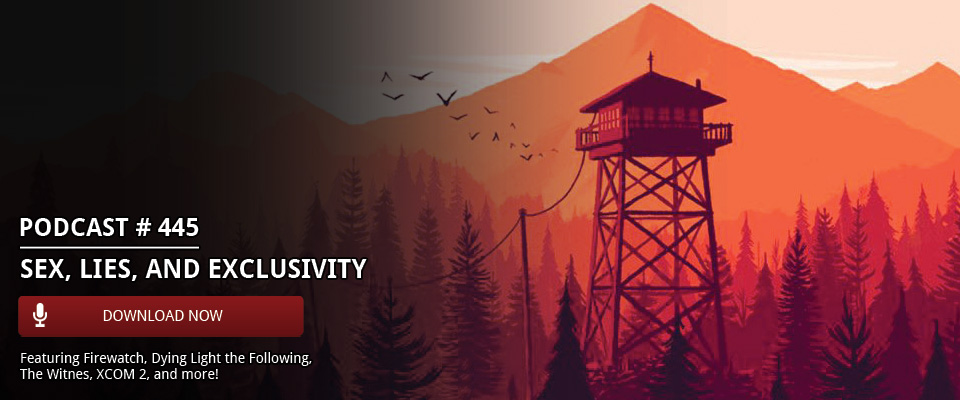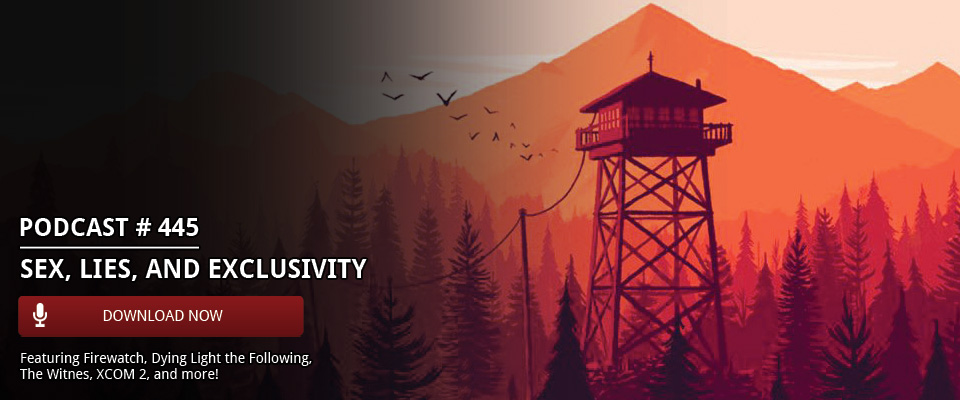 We are up to our ears in gaming discussions this week! We cover the brief but memorable indie darling, Fire Watch; a game that ultimately feels more like a character study than a mystery. Nick and Nolan share their love for the exciting new expansion to Dying Light; and what podcast in 2016 would be complete without dabbling in more in The Witness? Of course, we also discuss the divisive news about Microsoft's steady transition away from console exclusive titles!
Discussion:
Firewatch
Dying Light: The Following
The Witness
XCOM 2
Xbox One Dying Exclusivity
and more...
Link Dump:
Enjoy the show? Let us know how you feel about the topics discussed! Don't forget to subscribe to the show on iTunes to get each show as soon as it releases! As always, thanks from all of us here at 4player!