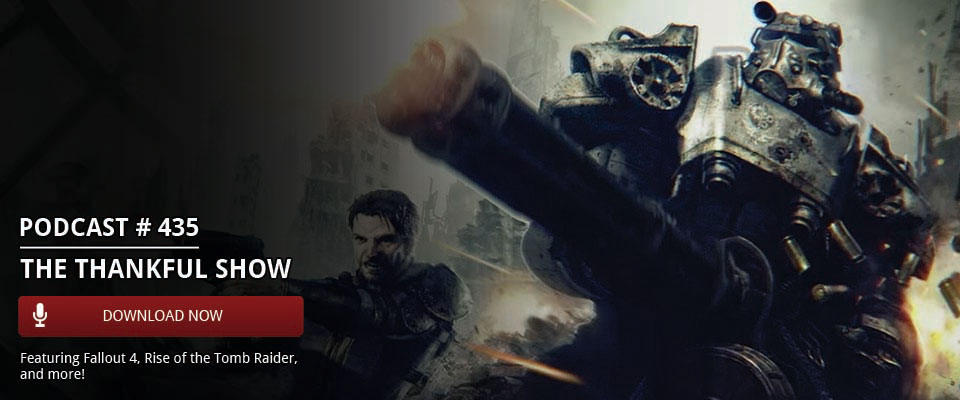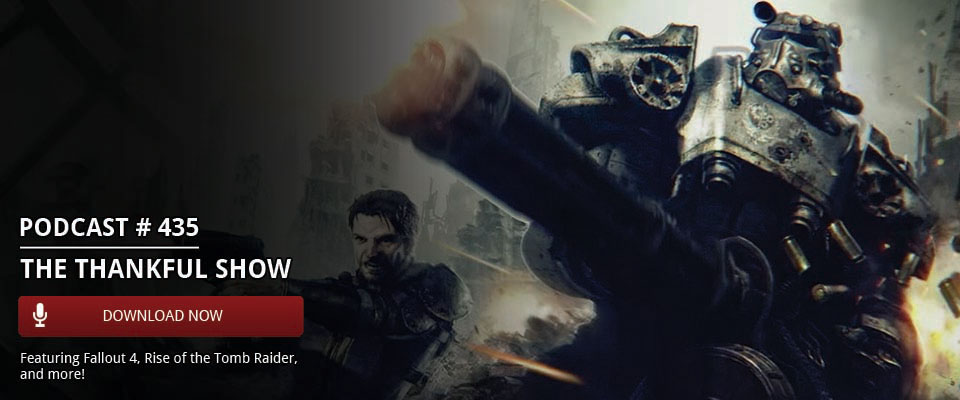 **First off, I am very sorry that the show is super late this week. The holiday weekend, family, and the food coma that followed made work on site next to impossible.**
As the Thanksgiving holiday looms on the horizon and the end of 2015 draws closer, we have a lot to be thankful for. The zombie apocalypse has been avoided for another year and the past 11 months have been a wild ride of excellent gaming goodness. We wrap up our thoughts on Rise of the Tomb Raider this week and delve deeper into Fallout 4. Telltale is the center of a major debate this week and Krispy gives us the skinny on Star Wars Battlefront! Happy Holiday's everyone! May the food gods be good to you!
Discussion:
Fallout 4
Rise of the Tomb Raider
Telltale's Game of Thrones
Star Wars: Battlefront

and more...
Link Dump:
Enjoy the show? Let us know how you feel about the topics discussed! Don't forget to subscribe to the show on iTunes to get each show as soon as it releases! As always, thanks from all of us here at 4player!