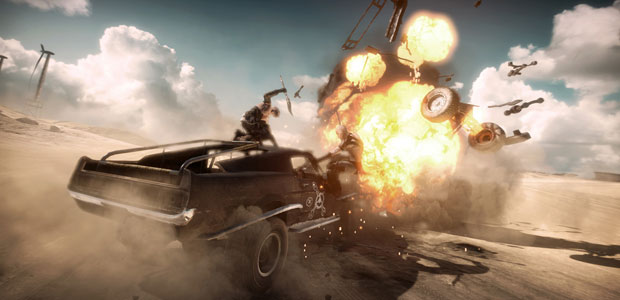 Out of nowhere, the public has FINALLY been given their first glimpse of gameplay from the upcoming Avalanche game, Mad Max. The last time I saw this game was at E3 2013 and even then, the concept and presentation was impressive. Following the years of radio silence and the announcement of Just Cause 3, I was partially convinced that this was yet another game that would find the same fate as Prey 2 or Star Wars 1313; two incredibly promising games that were demo'd and then shuttered. Luckily, I was dead wrong because the game is scheduled to hit shelves on September 1st and Avalanche seems ready to blow the lid off of this elusive title.
First and foremost, this trailer is another shining example of how video game trailers should be made. Rockstar started this trend a few years ago and it's great to see another studio take note and apply it to their game. Games aren't movies so a 2 minute cinematic trailer, while exciting, is hardly informative or even indicative of the final product. This format of showing beautifully cut gameplay while a narrator explains the concept and mechanics behind the game is incredibly refreshing.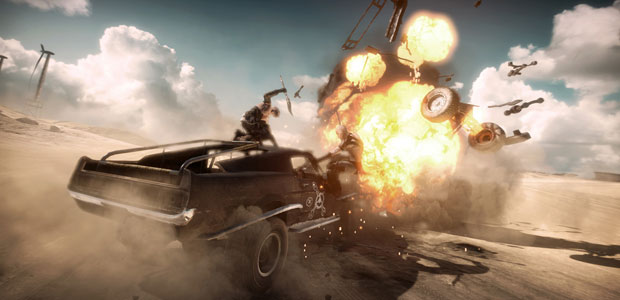 I won't waste time breaking down every tidbit of information about the game in this post as you should most certainly watch the trailer below. What I will point out is how beautiful the game looks and how well it appears to capture the essence of the Mad Max universe. On top of that, it looks like it combines all of my favorite things about Fallout, Far Cry, and Batman into one game. I am particularly interested to see how large the world is and what Avalanche has done to ensure that it doesn't feel too repetitive or drab.
Check out the trailer and let us know what you think. The game is scheduled to release day and date with Metal Gear Solid V which doesn't bode well for the game but I certainly hope that it can find it's place among the madness that is sure to ensue this holiday season.