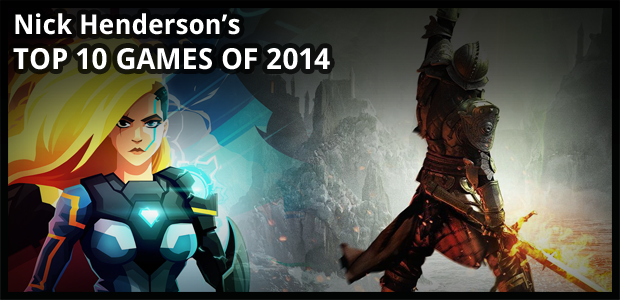 And it begins!  Nick brings us our first piece of our Game of the Year 2014 coverage with his list of his top 10 favorite games.

Backing music for the Game of the Year 2014 video series commissioned to Brandon Strader.  Check out his channel for some excellent music!

Brandon Strader: http://www.youtube.com/bestrader
Stay tuned as we will be adding new videos throughout the coming days!