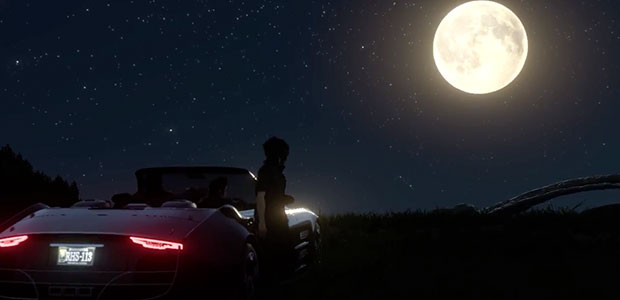 As a random NPC in Mercenaries: Playground of Destruction once put it, "holy frioli."
Final Fantasy XV is a tricky beast. It pokes its head out once every blue moon and should for all intents and purposes be considered vaporware by now, but Square Enix's insistence that yes guys it's totally still happening please be excited keeps alive the faith that it exists. The snippets we're sporadically blessed with, then, keep alive the hope that it will be great.
This is one of those trailers that makes me pretty sure it's going to be great.
It is exactly what we always cry out for with trailers: no CGI, no marketing BS, almost exclusively gameplay. I'm glad to see that while the combat is clearly rooted in the fast-paced Kingdom Hearts formula, it's not the almost complete replication that it appeared to be in older trailers. What's here is a little more deliberate, a little bit more thoughtful, with punctuations of violence throughout.
It's all undeniably smooth, and I'm loving what we can see of how Noctis' sword-warp maneuver is being used in the environments. I worry this could lead to some frustrating platforming sections, but on the other hand, it's pretty freaking sweet to look at.
And that presentation! The huge monster in the beginning is almost breathtaking in its scale, and knowing it's not pre-rendered is kind of amazing.
Most of all, I love how we're seeing the "road movie" aspect that Nomura has alluded to in his description of the game's plot. It's entirely possible that angle may not be what some people are interested in, but to me, it's just the kind of concept to perfectly play upon the game's balance of reality and fantasy. People in our world wouldn't trek across the land on foot or fly across in an airship. They'd hop in a sweet car with the people they trust and just drive.
No release date, sadly, but with a demo coming this March packed in with the release of Type-0 HD... it's finally becoming easy to believe that we may see this on store shelves before 2015 is up.