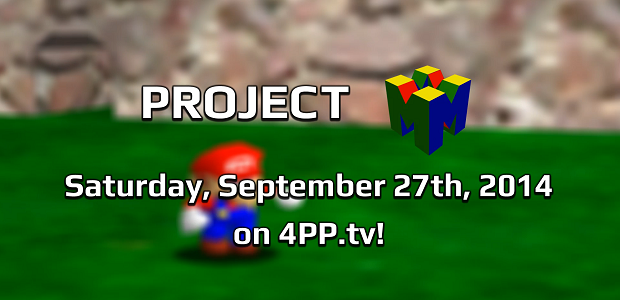 Nick and Brad give you a run down on how Project M will work when it's broadcasted live at http://4pp.tv on Saturday, September 27th at 10am CST!

Details include:
-GOAL: Race to 70 stars and defeat Bowser!
-CHALLENGES: Donation goals will increase challenges for the crew, making things even harder!
-CHARITY: Half of all donations will be given to a charity of our choice!
-LIVE BAND: Mike and his crew will be doing a live acoustic performance set toward the middle of the day with brand new pieces they've been practicing just for Project M!
-HALF-TIME GAME: At a certain point we'll take a break and play a smaller game with potential bonuses for the winner!

It's gonna be one heck of an event, folks, so be sure to tune in for the fun!