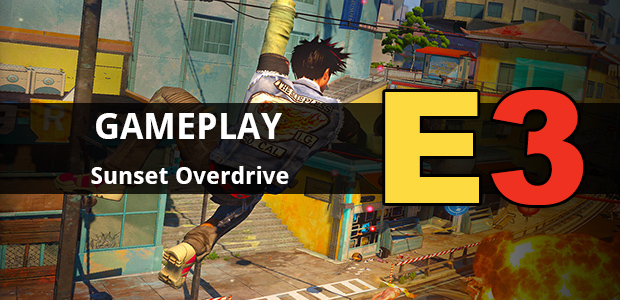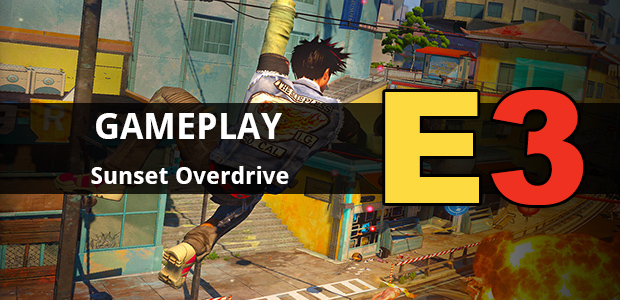 Sunset Overdrive has splashed with a colorful animated explosion onto the Microsoft E3 Press Conference. Opening with a cinematic trailer that utilized the stark difference between much of the gloom and doom contemporary millitary shooters; this trailer punches you in the figurative face with a collage of colors, bullets, denim vests, and mutating energy drinks.
Basically, the reveal was really cool, see for yourself.
Shortly after the trailer, we were greeted with a gameplay demonstration that seemed to remind me of a mix between Skate, Infamous, and Jet Set Radio all wrapped up in a presentation that makes me feel like i'm watching a Slice commercial.
I think this game is an excellent addition to the upcoming Xbox One lineup, as it will certainly compete with the visually pleasing Sony exclusive The Order: 1886. Accompanied by assistance of other seemingly diverse titles releasing exclusively for the Xbox One, I think we may be in for a very interesting year. Is Sunset Overdrive something that you would purchase an Xbox One for? Is this open world "crash n' thrash" aesthetic becoming something you think is flooding the industry? Let us know and join the discussion with #4PNE3.
Check out this tweet from Jeremy Gulliford where he expresses his feelings about Insomniac's recent move.
Sunset Overdrive is looking pretty awesome, but I can't help but feel betrayed by Insomniac over Overstrike #E3 #4PNE3

— Jeremy Gulliford (@Unigma) June 9, 2014
You can expect this game for a very intense October 28th release date.