Your login information returned multiple users. Please select the user you would like to log in as and re-type in your password.
Close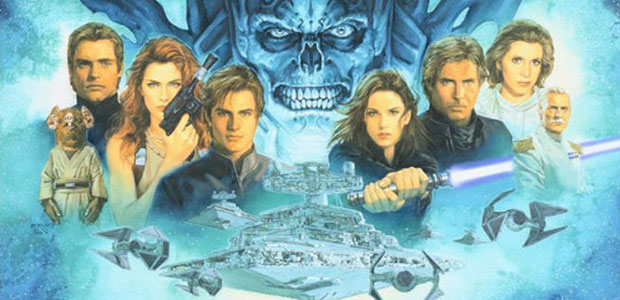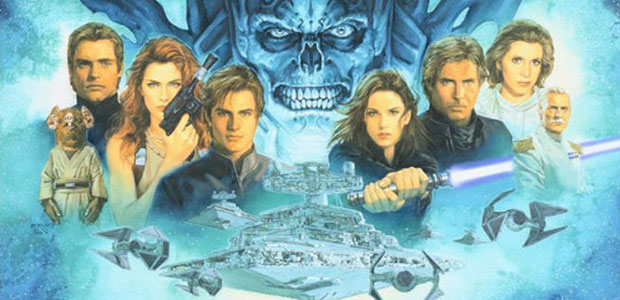 Recently, LucasFilm made an announcement regarding the future of Star Wars and the Expanded Universe. In short: everything post Return of the Jedi is to be actively scrapped. This means Luke's New Jedi Order, the Yuuzhan Vong invasion, Admiral Thrawn, and Kyle Katarn will all be erased from Star Wars canon by LucasFilm. Really, this should not come as a great surprise to anyone. George Lucas has always said the only official canon recognized are events that occur during the Star Wars films and the animated Clone Wars series that was halted by Disney last year. In interviews, George would even point out, specifically, books that continued past Episode VI had gone beyond what he had ever wanted. To him, Star Wars was only supposed to be about the fall of Anakin Skywalker and the events surrounding that.
Regardless of these statements, George still let the Expanded Universe have quite a bit of creative freedom which resulted in some great stories and games and, naturally, other creations that should have stayed hidden (*cough* Star Wars Kinect *cough*). Certain elements from the Expanded Universe would even be plucked out and placed into the "official" canon of the movies such as lightsabers having the capability to block and reflect Force Lightning. With George officially retired, however, it would seem LucasFilm is taking a stance to earnestly rein in the Expanded Universe. While elements from previous stories may still have a presence, LucasFilm wishes for the EU to fall in line with the already established canon and not clash with the upcoming Episodes VII-IX. Sadly, this does mean completely rebooting the Star Wars Expanded Universe.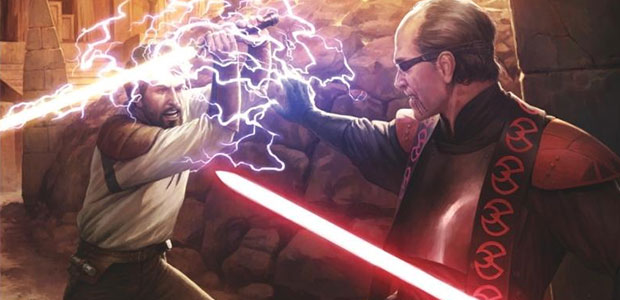 LucasFilm has confirmed that upcoming Star Wars games such as DICE's Battlefront and the currently unannounced Star Wars title by Visceral will follow these standards. It is also safe to assume LucasFilm has been planning this announcement for some time which could explain why games such as Star Wars 1313 were canceled and not just handed off to other developers. If 1313 ever does resurface, it will probably only be after several alterations to ensure the game stays in line with official canon. Not all is lost though! When questioned about The Old Republic, a LucasFilm representative stated that:
"As far as The Old Republic MMO is concerned, nothing is going to change. TOR has always been a part of the Expanded Universe, and that's not going to change."
So, at the very least, The Old Republic era of Star Wars will not be discarded with the rest of the Expanded Universe. This could mean that era of the Star Wars timeline can remain open to authors and game developers to work with. Of course, this could also just be Disney/LucasFilm not wanting to shut down a $200 million MMO that is so far back in the timeline that it is inconsequential to the films anyway. In any case, I'll take my victories where I can get them.
To coincide with this announcement, LucasFilm also released a video on their Youtube page that showed several LucasFilm employees gushing over the Expanded Universe. I really can't stay too cynical knowing the future of Star Wars is at least in the hands of people who are also dedicated to the lore. Just don't touch the Old Republic Era, Disney/LucasFilm, or else there will be hell to pay.