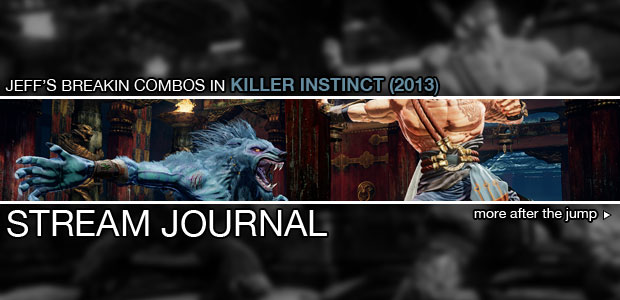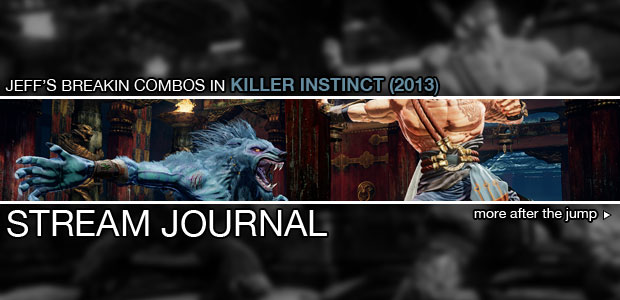 It's the "rush" of close matches - your heart-rate racing to the speed of a low punch - that makes me love fighters so much. The agonizing pain of realizing you're only as good as your next opponent. The clammy hands and sweaty forehead.

The C-C-C-Combo BREAKERS!!!

I've been playing Killer Instinct on the feed this past week, and have come to the conclusion that I have NO problem being the fighter-guru around these parts. While I'm no 'n00b' to fighters: I'm also no Daigo. But that doesn't mean we haven't had some exhilarating fights to watch over at 4PP.TV, either. I'm learning - slowly, with what time I have - and thanks to the enjoyment expressed by our viewers, am excited to continue to play more KI. It's an excuse to keep on practicing.

See, the time it takes to be a pro is exhausting. It's the kind of time I can't dedicate to a fighter; especially being a freelance writer in games, full-time dad, and construction worker. But I'll get as good as I can, and will have fun getting there, regardless. That's the beauty of the genre; every loss is both a personal test and learning experience. Beating my opponent means managing my reactions, keeping calm and composed, punishing with solid combos, closing on those opportunities, and not making foolish mistakes; all of which are not easily accomplished tasks.

The best fighters are balanced/fair with their mechanics, and its end-all rests on the player. You lose because YOU made the mistakes or couldn't muster up the know-how to counter your opponent's strategies. You - the player - are to blame for defeat. Winning means being a better fighter. Being better fighter means learning from your mistakes and practicing, practicing, practicing.

No excuses.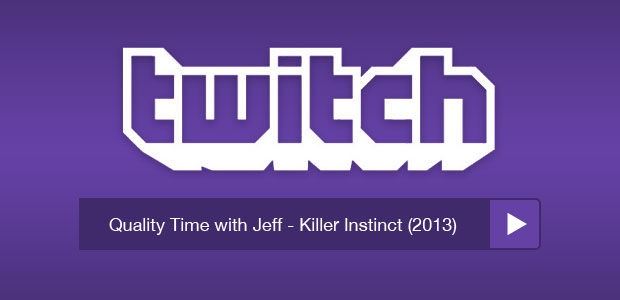 I also am ashamed I didn't place Killer Instinct in my Top 10 for 2013. It's a great fighter, and has been a staple in my gaming-repertoire since I purchased my 'One.' It's approachable enough to entertain the novice while never giving up its complexities. I'm also a huge fan of the Combo/Breaking system, and how it lends itself to such "win-shifting" moments. When I boot the game I struggle to turn it off, I'm so engaged.

I know...now...

It should have been on my Top 10.

[Next time the internet-winds howl the name Killer Instinct, over on our feed, stop by; even if you're not a fan of fighters. You may be surprised of how much fun these fighters are to watch.

Thanks to everyone who have enjoyed my KI streams. There are plenty more to come.]