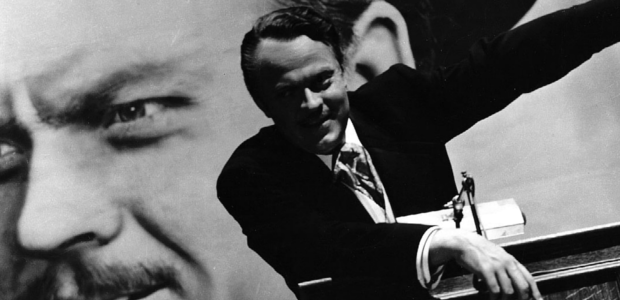 As gamers salivate over The Last of Us and BioShock Infinite wondering if those titles are the Citizen Kane of the gaming medium, I have to ask myself if Orson Welles ever encountered anonymous trolls calling him a fucking f*ggot that should kill himself.
Depending on the news source, you probably read yesterday that Phil Fish had a meltdown on Twitter and cancelled Fez 2, or that he was harassed by gamers and reporters until he had enough and left the industry. I have to admit that on Twitter I tried to stay neutral by stating that while Fish came off like a hot-headed diva and overreacted, game writers need to be held accountable for their actions. However, the more I thought about it and spoke to fellow game writers, the more it became clear that the recurring problem in this industry is, well, this industry.
Game journalists pull their hair out over measly pay to raise this medium into high esteem, but why? This industry is toxic and cruel, where indie developers like Fish are made or destroyed by social media and their personalities, and ones like Cliff Bleszinski are vehemently protected regardless of what they say. I am barely a game maker and avoid the title of "journalist" as I mostly construct analyses and opinion pieces, but as a woman in this industry, I get (at best) misoygnist remarks on the daily and (at worst) rape and death threats on Twitter, Facebook, and in my email a few times a week. Breaking into the clique of games writing can be a nauseating venture on its own, but when you are constantly being told by people that you deserve to be beaten, it starts to wear your skin a little thin.
You may say the problem here is anonymity on the Internet and not the fault of the games industry. However, if the industry does not encourage this kind of harassment on minorities like myself or developers like Fish, where are they when it actually happens? The suits of the industry won't protect you as long as dollar signs keep flashing in their eyes. So we rely on smaller communities to create safe spaces for ourselves to continue enjoying a hobby that most of us grew up with, but the fact is these communities are not self-sufficient. We still need to pander to huge gaming expos and media outlets that are filled with toxicity and exclusivity in order to pay our bills and sleep under roofs.
Why do we keep feeding into a machine that slaps us back in the face? For myself, I want to see change. The norm in this industry is as follows: post thoughts on gender, race, privilege or bullying and then wait with bated breath for the slurs, insults, and accusations of having a social agenda. We should be able to speak our minds without having to cancel projects or go into hiding from social media. We should be able to point out the bullies in the room and escort them out instead of hiding behind the cowardice of, "WELP! That's the Internet for you!" This isn't happening, though. The people who speak up are terrorized by other gamers to the point of mental exhaustion.
And while this is all happening in plain sight, writers still would rather talk about the Citizen Kane of video games. For fuck's sake.