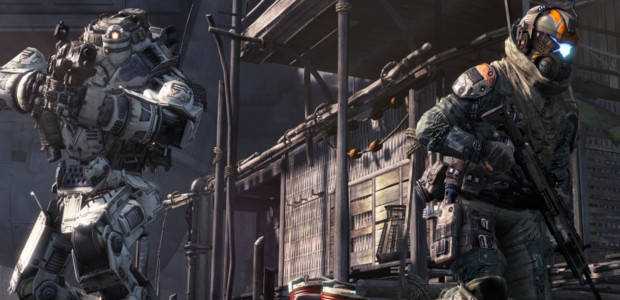 Former co-founders of Infinity Ward Vince Zampella and Jason West created an independent development studio titled Respawn Entertainment. Today at the Microsoft conference, Zampella revealed the studio's upcoming Xbox One exclusive Titanfall. The gameplay of the sci-fi FPS features controllable mechs, jetpacks and even some parkour.
The video below is the announcement trailer accompanied with the following statement:
Titanfall delivers fast-paced, near-future warfare that gives you the freedom to fight your way as both elite assault pilots and agile, heavy armored Titans.  The Titanfall experience combines heart-pounding multiplayer action with heroic moments from traditional campaign mode. Available Spring 2014.
Update: Polygon has noted that Titanfall will also be available for the Xbox 360 and PC.