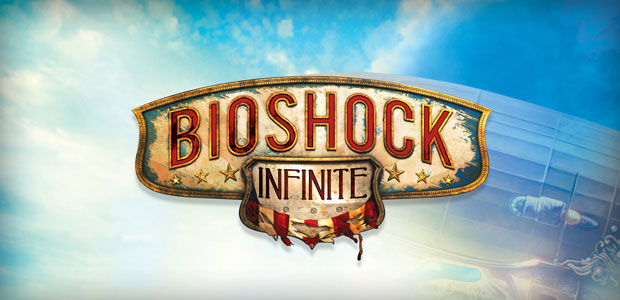 Warning: This article contains spoilers for BioShock: Infinite.
I recall the experience of finishing BioShock Infinite perfectly. Goosebumps covered my arm as endless lighthouses filled the screen and the concept of time and space narratively shattered before me. After three years of waiting for this installment, the anticipation was over and I was left with a dozen plot-related questions. For hours I sat silent and for days I obsessed over what it all meant and how I had felt about what it all meant. Then, the novelty of tears and quantum physics wore off and a question interrupted my daydrooling over what I had thought was the one of the most brilliant of stories written between the most genuine of characters.
The question I asked was, "What about oppression?"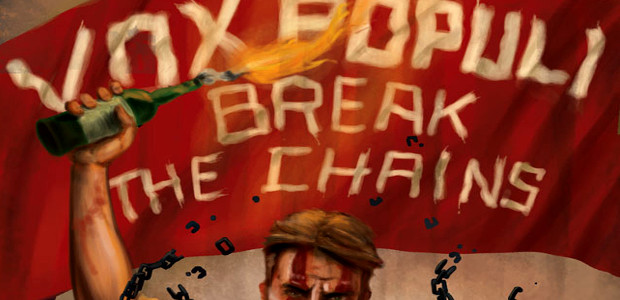 As Booker and Elizabeth's stories of redemption and freedom intertwined and concluded, I felt uneasy about my afterthoughts on the race narrative set up in the first two parts of the game, and swept under the rug in the final act. What about Daisy Fitzroy and the Vox Populi? Had I been so enthralled by the idea of quantum physics entering a game narrative that I had completely forgotten about race, oppression and the Vox Populi's revolution? Had I been blind and deaf to issues that were not only real in 1900s America, but still very real today? Had the game simply utilized race as a convenient backdrop just to benefit a story about a protagonist absolving sins from his past?
The Vox Populi, led by Daisy, had a cause to which I was committed – fight the oppressors. While many writings on Infinite praise Columbia and argued that the contrasting graphic violence is unsettling in the gameplay, I cherished it. I found Columbia to be a symbol of white privilege with its idyllic carnivals and I could almost smell the rich benefitting from oppression. Black people were forced to become passive, slaved bodies in this fantasy world and I wanted to burn the whole thing down. When I met Daisy, I knew I had to activate a revolution and turn Columbia into Rapture and I couldn't have been happier. It became my duty destroy an ideology that is real. Oppression is everywhere and not limited to a historical narrative, and if I'm allowed to eradicate that in a video game then I will take what I can get.
That's not what happened, though.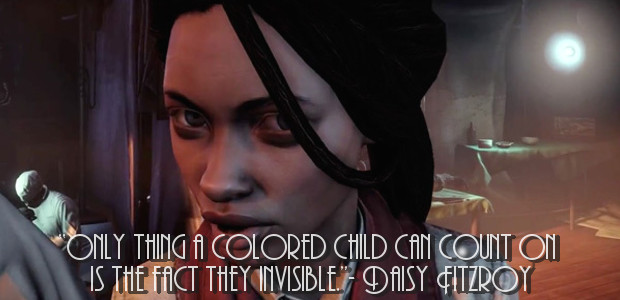 The already cringe-inducing idea of Booker saving the day turned into a cringe-inducing reversal of power roles where the oppressors became the oppressed. Suddenly the Vox Populi became deranged with power, calling back (or forward in time) to the dick-measuring contest between Frank Fontaine and Andrew Ryan in Rapture. This is where I call bullshit. The Vox weren't trying to just gain power, they were trying to raise their voice and eliminate a xenophobic social power that had been oppressing them. After all, Vox Populi is Latin for "Voice of the People," and these are an enslaved people who deserve their voice. To abruptly turn them into exaggerated psychopaths and transform Daisy into a megalomaniac is irresponsible and awfully inaccurate for a narrative that utilizes racism for the sake of historical accuracy. There was an opportunity missed when a tear had to be opened to introduce Booker and Elizabeth to a fanatical Daisy instead of continuing on the narrative of Daisy trying to free slaves. Fighting the xenophobes was thrown out the window for the sake of introducing a different dimension of time.
My main problem is that it all gets discarded to make way for quantum daddy issues. No one speaks of race or revolution in the final baptism and we completely forget the point of the Vox Populi because this is about White Man Saviour Booker getting his redemption because of all of his White Man Guilt over his participation in The Wounded Knee Massacre. Of course, Daisy and the Vox aren't able to justify their actions and tactics in Infinite because they have been turned into antagonists even though their revolution is something I would support a hundred times over forgiving Booker for killing Natives. Yes, Booker is half-Native and this complicates the "white" guilt, but keep in mind that we are learning through voxophones how he is trying to erase his ethnicity and that just because he is Native doesn't lessen problems of race in this game. If anything, that implies the whole purpose of racism in this game is just to set up a story about a half-white half-Native man wanting to suppress his Native-self by murdering a lot of Natives and taking their scalps as trophies, and now he feels super bad about it. Even that we can't explore because then it turns into a father/daughter relationship destroyed by – yet again – quantum physics.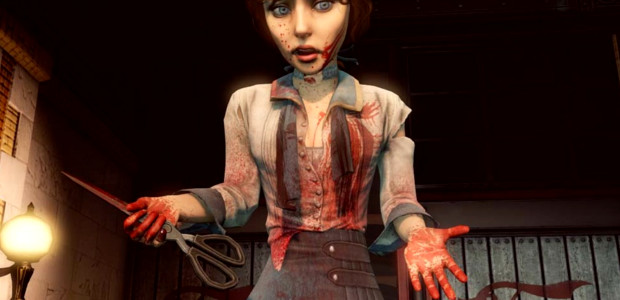 While retracing steps into the racial narrative of Infinite, I had tweeted the following thought:
Intersectional feminism is needed in games when the white women are heroes (Elizabeth/Lara) and black women are THEIR enemies (Daisy/Joslin)
Even seemingly strong female protagonists are racialized because hopefully we can put aside race since hey, at least the writers are giving women a role. Intersectionality conceptualizes oppression as made up of various power structures which intersect to disenfranchise minority groups.This is the second time I have noticed in a AAA game this year that there is a presence of the independent white female protagonists (first being Lara Croft in Tomb Raider, second being Elizabeth in Infinite) who are destined to have a power-struggle with their black antagonists (Joslin Reyes and Daisy Fitzroy respectively). The intersection of oppression is not only being a woman, but also being a woman of colour who is only designed to be disliked by the white protagonists. Both games mirror Lara/Elizabeth as women trying to gain strength and indepdence, and Joslin/Daisy as women who have the potential to be good characters but then just lose that potential for some reason or another to become irrational and antagonistic.
We continuously fumble with ideas of games as art and games as forms of representation, but are we even capable of crossing that bridge if we continue to idolize narratives that can barely grasp oppression? I'll repeat that there was an opportunity missed with Infinite that could have been a critique on oppression but what we are left with is another example to add to the long list of racist misrepresentations in the medium. The use of black oppression does nothing for this video game and is only utilized when the concept of traveling through time and space is convenient. It's unnerving, but mostly disappointing to see especially when the team creating this narrative is comprised of truly talented writers.
Disclaimer: Yes, I enjoyed playing BioShock Infinite. No, I am not hating on it. No, I am not calling out specific writers as being racist, but I am citing irresponsible ignorance on the race narrative. This is a critique meant to open up dialogues on race and oppression, not to spread hate or be inflammatory.