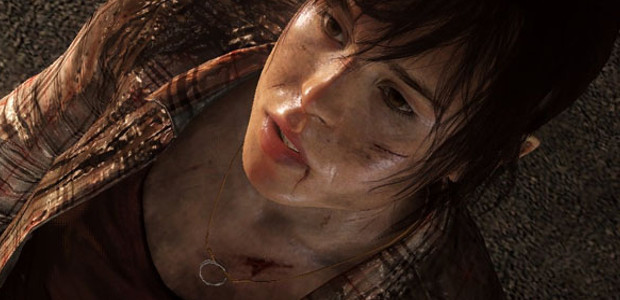 Today Playstation unveiled the box art for David Cage's next game-movie hybrid Beyond: Two Souls starring Ellen Page and Willem Dafoe. Here's what they had to say about their decision:
We worked together with the team at Quantic Dream to choose an image that we felt was both cinematic and in keeping with the emotional journey that the final game will take you on. We hope you like it.

...

Ultimately, we decided on the packshot you see above because it felt sophisticated, mature and different from most traditional game packaging, and it really captures the emotion Ellen Page conveyed in her performance as Jodie. The image of Jodie at peace in the eye of the storm really speaks to her constant battle with the incredible gift she's been given.
The cover art for the PS3 exclusive will look like this: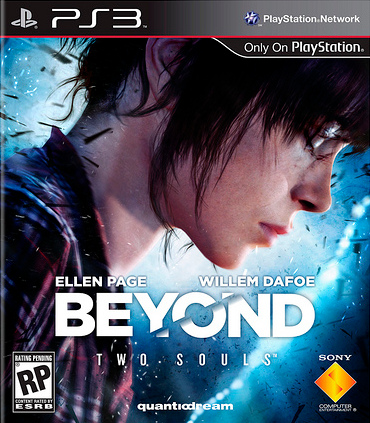 This year we had a bit of controversy surrounding female protagonists including BioShock Infinite's Elizabeth not appearing on the cover art although she is arguably the main character, and creative director Jean-Max Morris revealing the problems involved in securing a publisher for upcoming title Remember Me because the narrative employs a female lead. I'm sure Beyond: Two Souls will not receive poor or controversial feedback on the decided cover art and that is simply because we are not looking at just any female lead, we are looking at Ellen Page. I will bet my money that if this title did not have Page and Dafoe's names plastered on the cover as if this was a movie poster, we would be seeing a very different type of cover. The only other female protagonist we've seen this year on a triple A game cover is Lara Croft in the Tomb Raider reboot, but that is an obvious choice - she is a legend and has a name, much like the celebrity status of Page.
From what we've seen in gameplay videos, this cover is not surprising nor spectacular. What do you think?