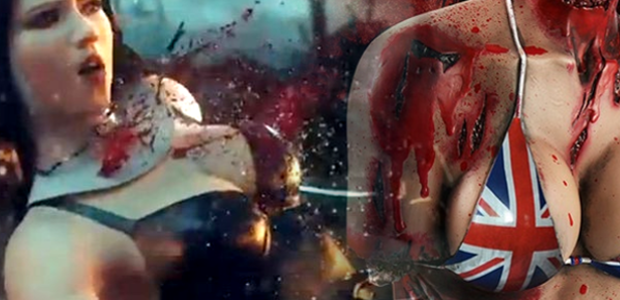 The topic of violence in video games is ongoing and never-ending. Politicians will grasp at straws to explain shootings, massacres, and violence in youth by blaming the games that encourage players to be trigger-happy to send their digital foes into a blaze of glory. Instead of discussing whether or not there is a correlation between games and real life violence, I think it's important for gamers to learn how to start reading violence in the same context as they would in other forms of media and art. Instead of asking, "What do violent video games do to us in our everyday life?" We should move towards understanding how we interpret violence as spectators. Last week, publisher Deep Silver found themselves in a controversy after they announced one of the items in the collector's edition of Dead Island: Riptide which was a headless, armless, bikini-clad statuette covered in blood to suggest she was grotesquely dismembered. One (or two) of her body parts remain perfectly intact – her large breasts.
While the controversy may remain unfazed to many, an important step in realizing why this is a big deal is to understand how violence in the media is gendered specifically towards female characters. Of course, that is not to say that violence doesn't happen to male characters or that the violence they experience doesn't comment on masculinity, but when female characters encounter violence in games too many times it is a direct attack on their sexuality to take them down a few notches and restore a patriarchal balance.
Remember the fetish nun trailer for Hitman: Absolution? The violence we witness is implicitly explained because it's made clear the women are the "bad guys" and we know this as soon as they strip off their habits to reveal provocative fetish attire. This action visually fulfills a virgin/whore dichotomy and confirms all of Agent 47's actions as necessary. They are not innocent and thus they are free game. We watch them get stabbed, shot, strangled, and subdued in slow-mo while catching more glimpses of their racy wear. Let's envision for a minute that these assassins were men in regular attire approaching Agent 47 in his safehouse motel room. All he would have to do is attack them and the audience will know to identify them as his enemies. But no, the women must be stripped to sexually suggestive goth wear so we can authenticate his actions and say to ourselves "well, I guess they did have it coming."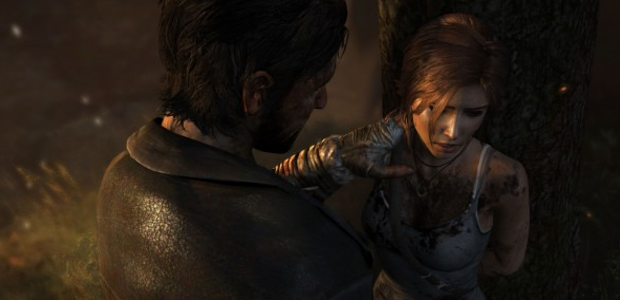 The trailer is now old but the stories have not changed. The Dead Island: Riptide bust is only a reminder of something that is commonplace in many forms of media: female sexuality is to be punished or it is to be humorous (see Lollipop Chainsaw, Bayonetta). Even in the earlier trailer for the upcoming Tomb Raider shows a character that is known to exude sexual confidence to be physically oppressed and threatened by men in such a way that she becomes unrecognizable. This motif is used in slasher films when killers target women as they're having sex or after the audience receives confirmation that they are not virgins. Linda Williams wrote in her essay Film Bodies: Gender, Genre, and Excess that the "violent attack on the female victims vividly enacts a symbolic castration which often functions as a kind of punishment for an ill-time exhibition of sexual desire." The Dead Island statuette speaks a thousand words in how the publishers look at the female form. It could've been the decaying torso of a zombie, or a severed head, but instead it is a disturbing recreation of the Venus de Milo that can hardly be categorized as art.
Video games and violence go hand in hand. Rarely do we play a game that does not require us to maim, shoot, or destroy to clear missions and complete quests. What disturbs me the most is violence in games against women because society has yet to reconcile this type of violence as a form of female oppression. I repeat – I know there is violence toward male characters and that is gendered too, but in a very different way because it does not attack male sexuality or attempt to make male characters seem impotent. Instead of focusing on levels of violence, let's shift to learning how to read violence and open a dialogue on how it interprets the gendered societal problems that are already under our noses.