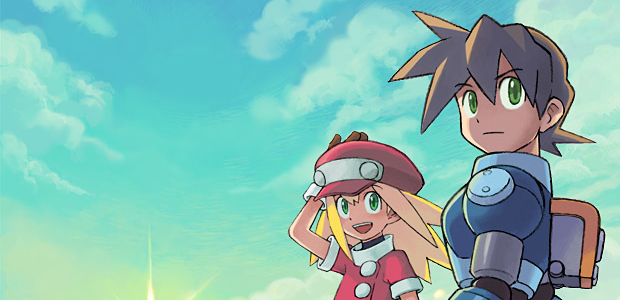 In its current state, Mega Man is dead. We all know that right? I've seen quite a few people make that statement. I've seen people say their farewells. And I agree with them. Keiji Inafune, the series creator, is gone from Capcom. Mega Man Universe was going to suck (from what I played of it). Mega Man Legends couldn't even get a decent group together to come up with ideas. It was a Portable Game for goodness sakes.
When I say these things, don't take it as meaning I'm not a Mega Man fan. But as people, we fear change. We want to be in our comfortable little worlds where things are familiar and nostalgia rules our warm, fuzzy lives. No one wants Mega Man to go away just like no one wants their dog to be put to sleep. But it eventually happens and someone has to do it.
If you look back at the series, Capcom had run Mega Man into the ground over years and years of lackluster sequels. Sure there were a few choice gems here and there. But for every one good game, there were half a dozen quick copies to capitalize on the formula. The number following the title Mega Man would approach double digits and Capcom would slightly alter the formula and rebrand the character. There was the X Series, then the Legends, then Zero made an appearance, then came Battle Network, and eventually an abomination called Mega Man Star Force. I'm surprised people stuck with it as long as they did. Well, the kids did at least anyways.
About ten years ago, I knew Mega Man was in trouble. I was working at a summer camp as a part time job. All the kids were playing Mega Man Battle Network and I decide to wear my classic Mega Man shirt to work. You know the one that shows a picture of 8-bit Mega Man and has "Say Hello To My Little Friend" written below it. The kids were confused, "Who is that?" I told them it was Mega Man. The same one they were currently playing. They laughed. Their answer, "It looks like he's wearing underwear!" I realized then that Mega Man had not kept up with the times and it was only going to get worse.
Fast forward to today: Mega Man Legends 3, a last gasp for Mega Man glory is canceled, exactly a week ago today. Fans try to rally together to push for support to bring the title back. The goal is 100,000 strong the Facebook site says. In couple days, they've gathered 30,000 or so followers. Some may see this as hopeful, but I see it for the truth.
No one cares about Mega Man anymore. 100,000 isn't nearly enough. Imagine the amount of effort it takes to be browsing the internet, come across an online petition, and then click the like button. Now think about all the coverage from the major gaming blogs, indie sites and other news sites that knee jerked fresh off the cancellation announcement. If that didn't generate enough clicks from that initial cauterization of the wounds, then there wasn't really enough interest in the first place. If anything, we just proved Capcom made the right decision.

Even had we gotten those click on the first day, they're just clicks. There's still no guarantee that even half of them would materialize into actual game sales. Name one game company that would be willing to release a game with the possibility of 50,000 copies sold or even 100,000. We can make this an argument about Capcom betraying their fans, but I think we can all realize that it would have been insane for them to release this title. I don't think ANY video game company loves their fans enough to do that.
Truth be told, I don't actually think Mega Man is dead. He's definitely comatose but maybe that's what he needs to be right now. Put on the shelf for a while and given his time off to rediscover his image. He could use an extended vacation, and the general population could use some time to forget about him and let their wounds heal.
Think of it as a broken relationship. We can keep trying to smash things together trying to make it work because we're love, but we both know that we've been hurt immensely. That hurt carries with us each day and at any hint of trouble we'll immediately be at each others throats. This isn't a goodbye but more of a time for reflection. People have to change/grow before they can try to be together again, otherwise we're going to reach the same outcome.
So how does Mega Man have to change?
Visually for one. I don't think he can be this robot boy in the blue spandex suit anymore. I think that's gone with the times of our childhood, like Power Rangers. Make him a real person or give him some real life character. He's a robot but he loves some human girl. She doesn't know and he doesn't have the courage to tell her. Some bullshit like that.
I hate to say this but they should probably ditch the Mega Man name. Maybe so far as to lose the Rock Man name as well. He's not a comic book hero and the MAN suffix naming system doesn't work anymore, especially for all his overused adversaries.
Here's my idea. Imagine an open world. Same Mega story. There's an evil organization. There are eight bosses but this time they're scattered through Mega City or whatever it'll be called. Maybe there's a guy in the icy mountains. One guy in an underground cavernous lake. Maybe there's a guy in a woodsy area. They form whatever super evil bad guy club trying to take over the world. Now go stop them. No select screen. Just a world to explore and an over arching objective. Help people in need. Find and buy upgrades in shops. Battle through the enemy's strongholds. Gain the defeated enemy's powers and use it to navigate the world easier. Take the things that make the series unique but cut out the things people want around just for comfort's sake.
We're in a time where reboots have been made successfully. Now is a little too soon but maybe in 5-10 years, I could see a comeback. Bigger and better than ever. You can't hold a good man down and Capcom won't throw away a chance to make money. There will be another day. I just hope when the time comes that it's done right.
David