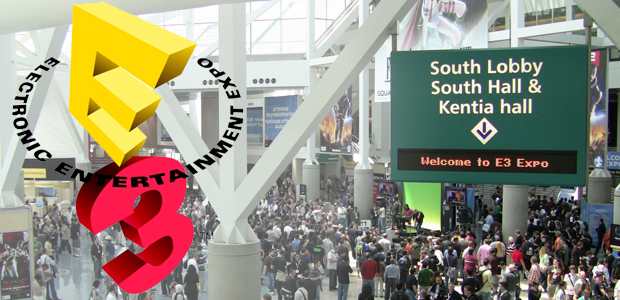 Today marked the end of yet another year of another E3 for 4Player Podcast. We saw and played a lot of the hottest games that will be hitting store shelves over the next year. This year also marked the first year that we handed out booth awards to games that warranted engaging discussions and sparked our imagination. While some titles like "Bioshock Infinite" and "Elder Scrolls V: Skyrim" are certainly deserving of awards (and believe me, they did), it just isn't the 4PP way to hand out nominations and awards to the obvious choices. In celebration of our first actual "booth awards", I have included photos of our awards on each of the booths! With that said, I present to you the 4PP E3 2011 Game of Show Runner Ups:

[gallery link="file"]
While the games mentioned above are certainly shining examples of games that we all are very excited to play in the coming year, there is still something to be said for sheer surprise. Games like Hitman and Tomb Raider, while not perfect, are games that are willingly breaking the mold and taking chances in order to keep things interesting. Surprisingly, it was another game that none of us had high expectations for that took us by surprise and earned our "2011 Game of Show Award"
4PP E3 2011 Game of the Show
Sharing a booth with a game like Skyrim is daunting for a developer i'm sure but the guys at Human Head Games held their head high as they showed off their latest title, Prey 2 to unexpecting audiences. Even in an age where all of us suffer from severe shooter fatigue, a game like Prey 2 which is still a FPS at it's core, left us with our jaw on the floor. Be sure to read my full preview from yesterday for the details!