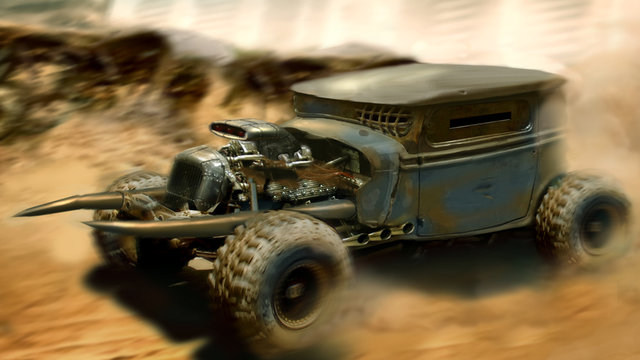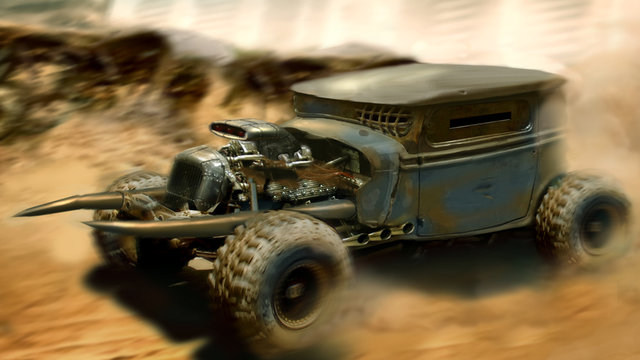 Pixelbionic, with the assistance and blessing of David Jaffe, is in the early stages of making an online PC multiplayer game centered on car combat called Autoduel. Jaffe has joined the independent studio as a Creative Advisor.
Jaffe has commented on Twitter that he'll have a hand in guiding the development of this game, but it isn't his game or his (still in the works) studio. Still, if you're building a car combat game David Jaffe is the guy you're going to want guiding you through it.
More details planned include team-based combat, along with default cars belonging to three factions within the world: the Ratters, the Scavengers, and the Techies. Very detailed options are available in customizing your car. In addition to choosing paintwork and armor, mechanical modifications can be made to things as specific as the drivetrain or suspension.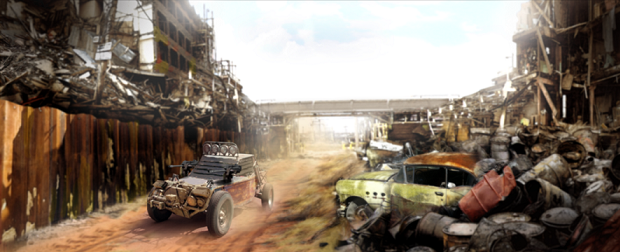 Pixelbionic is a small indie studio but makes up for it in quality. The heads of studio have almost a half century of experience in the game industry between them. Noting that the word 'small' was chosen has a bit of an emphasis as the studio is planning on the development income for Autoduel to be crowdsourced. A Kickstarter is in the works, which will be launched "soon", says Pixelbionic.
The real brilliance that has me excited about this is the level of input the studio wants from the players. Programs like Kickstarter can make communication between developers and players laughably easy. If studios will listen, gamers will come.
Co-founder and president Mike Arkin reported, "Autoduel pairs the vision of the best talent in the industry with the enthusiasm and support of gamers, a combination we are confident will set the bar for what can be achieved in a new PC vehicular combat game."
Essentially, go big or go home.