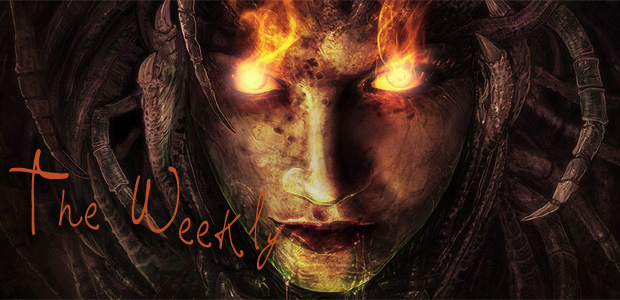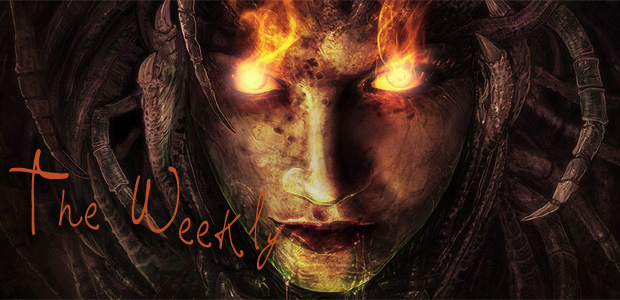 New games every week; every week new, sweet, entertaining, brain-rotting video games. So many in fact, that we often forget those "gems" behind during our end-year deliberations. Not anymore. Each week, I'll be highlighting my favorite game released; this way: the commenters have a target to flame, I have some notes for end-year headaches, and we all have fun! 
This week's Weekly is a bit of a burn. Truth be told, I'm kinda [sic] bored when God of War: Ascension's disk is spinning in my PS3. This is not to say that it's not a well-made product, but it sure is a series that – to me – is suffering from hard fatigue. I'm no longer invested in Kratos' story, nor impressed with the spectacle of the series epic scale. Needless to say, I spent the week between a rock and hard place.
StarCraft II: Heart of the Swarm was also released this week but, thought I have spent a few hours with the game, do not personally own a copy and will not be continuing its campaign until I've completed Wings of Liberty.
Then there is Ridiculous Fishing: A Tale of Redemption, from the crew that gave us Super Crate Box (Vlambeer). This game is a simple, addictive time-killer of fishing mini-game proportions that can almost be summed up entirely by its title. $2.99 could not give you more entertainment this week.
What to do? What to do?
Against all rules, that legitimize one as a reliable source, I've decided on giving the Weekly to StarCraft II: Heart of the Swarm. Blizzard's track-record has never let me down and I'm sure the game is more than the sum of what I've played. Plus…THE ZERG ARE BADASS! Oh...sweet Kerrigan…
Till next Weekly…