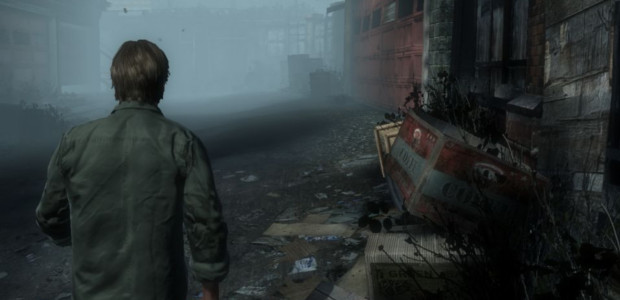 Outer space, impossible worlds, and fictional cities have engulfed most of the horror genre. We've visited the terrifying imaginary worlds courtesy of writers and developers in games from Silent Hill to Dead Space, or have been exposed to horrific scenarios in more realistic settings like in Cryostasis. I adore scary games and although I am prone to pants-shitting while playing them, the feeling of impending doom doesn't stay with me because I realize this is all fiction. There is no actual Otherworld or Raccoon City. I think for a horror game to truly scare me after I've finished playing it, it would have to be either based on true events, or set in a real place. There are several terrifying places on Earth, and I think these would be the perfect setting for a video game.
Aokigahara Forest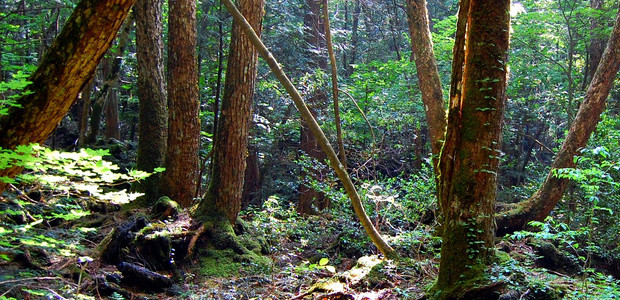 Also known as the "Suicide Forest," this horrifying place is based in Mount Fuji and surrounded by myths of angry spirits and hateful curses. It's the second most popular place to commit suicide in the world after the Golden Gate Bridge in San Fransisco, and there have been at least hundreds of attempted and successful suicides. With Japanese ghosts already earning their triumphant spot in horror games, this is a recipe for soul crushing success. Imagine navigating this forest that has tree coverage so thick that it barely allows in light, and is completely silent due to the suspiciously low number of animals residing in it. The local police had to put up signs throughout the forest pleading for people to reconsider taking their lives, and reminding them that they are precious and important. This would be a great game to have little to no combat as your only equipped item would be a flashlight and maybe a cell phone as you try and combat the evil spirits that convince you to end it all, or attempt to make your remains appear that way. I would imagine sending a team of developers to map out this forest would be a bad, idea though...
The Waverly Hills Sanitorium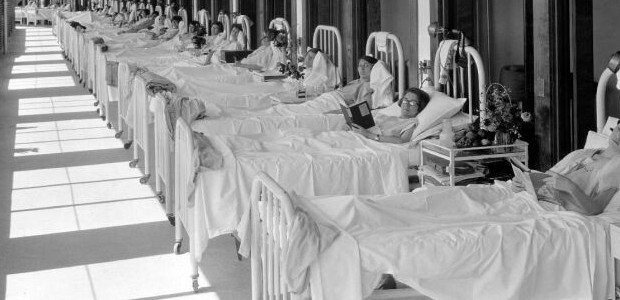 Located in Louisville, Kentucky this now closed sanitorium opened in 1910 in response to a devastating tuberculosis outbreak. Legends plague the sanitorium because of unethical experiments involving the removal of ribs to inflate balloons in patients' lungs that inevitably burst, and stories state that a few nurses have committed suicide in the sanitorium as well. People who died due to TB or balloon-lung-explosions were sent down a chute to an aptly nicknamed "death tunnel," and this was done in private in order to not show the other patients how many people were dying on a regular basis. (Sidenote: there is an awful, awful movie titled The Death Tunnel based on this place that I accidentally downloaded once and I urge you to not make the same mistake I did). This setting would be perfect for a horror survival game. Finding disturbing medical files, tracing the steps that led to the nurses' suicides, and making your way down to the horrors of the death tunnel is already sparking memories of hospitals from the Silent Hill franchise, except here you're less likely to encounter a polygonal rapist wielding a giant knife.
The Island of Dolls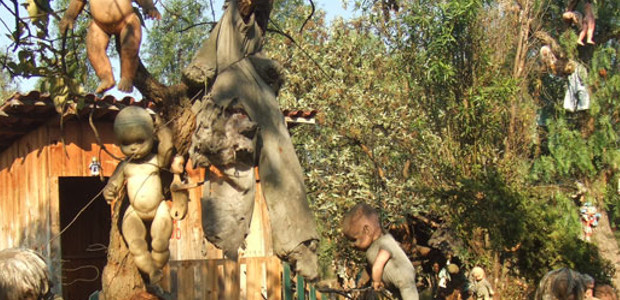 Believe it or not, this is a tourist attraction in Mexico. It was created by a loner named Julián Santana Barrera who has covered every tree in the island with mutilated dolls. Some sources say this was intended to ward off evil spirits, while others imply Santana Barrera was haunted by the ghost of a little girl who had drowned in a canal near the island; when he would fish out what he thought were the bodies of drowned children, they were actually mutilated dolls. He was later found dead in the same canal the little girl had drowned in. Some say he was driven insane, but I think we know the culprit(s) when we see images of this horrifying place that is still completely accessible by boat. If this was in a video game, it would be one of the rare experiences when the daytime is just as horrifying as the nighttime because dolls and mannequins are deeply unsettling as we've seen in SAW and Condemned. We also have various tropes that would create a perfectly haunted setting for our protagonist: evil little girl, creepy dolls, crazy man isolated on an island, and the tourist trope is easily the best as many people can be lured to this island on a regular basis.
So there are my suggestions for settings if I was working on an upcoming horror game. These places are real, packed with their own mythos and lore to make even the least superstitious person check behind their backs while Googling pictures. Do you think these places would scare you? Can you think of other real locations?