Why I Want More Zombie Games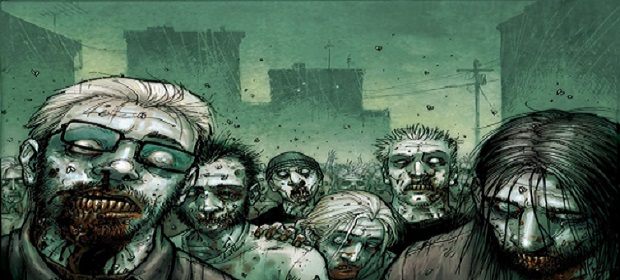 Why yes, dear reader, I am one of those people who embraces zombies (not literally of course). There are plenty of people out there who feel it's been done to death and should stop. That it over saturates pop culture, "Not everything needs zombies", blah, blah. Okay, yes, I will concede the point that not everything needs to have zombies in it. In fact, I wish games would stop throwing in random zombie modes just for the sake of having them. What I wish we could have more of are masterpieces such as Telltale's TWD. This game, I feel, is what a modern zombie game should be.
Over saturation of anything will kill a genre/product. I mean, we don't have WW2 shooters anymore because they used to be everywhere and there are only so many ways you can storm that god damned beach at Normandy. Zombie modes in modern games are starting to have this same effect. It seems like we see zombies or some variant of the undead anywhere we look in the gaming industry. Hell, even Bioware came up with a zombie-like creature for the Star Wars universe. Zombies are quite popular nowadays, but that does not mean they need to be crammed into every, single game. The continued throw-away use of the undead in gaming will only result in more and more people becoming tired of it.
Here is where Telltale Games and their TWD game come into play. As someone who loves zombies, I really do have to thank Telltale for showing gamers and the industry how the zombie genre should be handled. Mindlessly gunning downs waves of the undead can be amusing, but a standalone game revolving around zombies should be more than that. In my opinion, more developers should follow in Telltale's footsteps and use the zombies as a narrative device, rather than just arbitrary obstacles or enemy. The zombie apocalypse is about people who would normally never interact with each other being forced into situations where they must depend on one another. There's also the emotional impact of seeing people the characters', and even the player, once knew being turned into an undead horror and the need to put them down. This leaves so many possibilities for character development that I'm surprised Telltale has been the only developer, to my knowledge, that actually utilized that.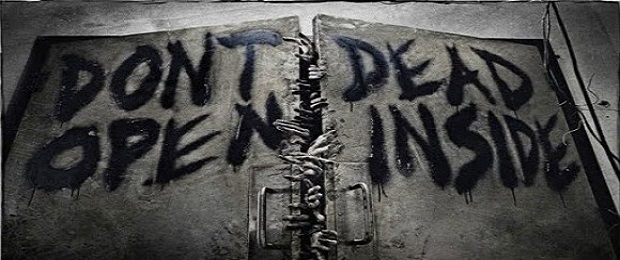 So, why are zombies so damn popular? Well, mainly for the same reason Science Fiction and any apocalyptic scenario is so popular; it seems feasible that it could one day happen. Look at The Last of Us, for example. The zombies in that game take inspiration from a real life fungus that infects insects and actually takes over control of their brains. The insects don't start devouring flesh, of course, but The Last of Us is basically taking this fungus and asking, "What if it could infect humans?" It's a scenario others have written about and analyzed in the past but, really, who's to say it couldn't one day happen? The fact there already, sort of, are zombified creatures in our world only gives further credibility to the eventuality of an undead uprising. That, and it gives writers an excuse to make people parnoid.
Much in the same way we dream of being able to captain our own Enterprise, we also dread the day our former friends and family come barging into our homes to devour us. That fear also strikes a sense of fascination within us. We actually want to know what would happen to the world if it fell under a plague of the undead without actually experiencing it for ourselves. On top of that, the zombie apocalypse also acts as social commentary as we see groups and even communities form and quickly devolve into a Lord of the Flies scenario. The inhibitions of modern society are slowly stripped away as these people struggle day in and day out just to keep on living. People become desperate, their generosity pushed to the limit time and again, people snap under the pressure or even just fully embrace the "survival of the fittest" mindset.
It once again becomes fascinating for us to see human beings always turn on each other even when faced with a merciless enemy such as the hordes of the undead. We see some group of humans gun down another group and our first thought is, "Why?" Who were these people? Why couldn't they work together? Why fight each other and not the zombies? Why all the paranoia? You ask these questions and then begin to draw parallels with how humans act today. Now granted, Telltale's TWD never really got into this aspect of the zombie apocalypse or dwelled on it for very long, but I would love to see a zombie game really take advantage of that. When faced with a life or death scenario, humans are capable of doing great deeds, but also committing the worst atrocities possible.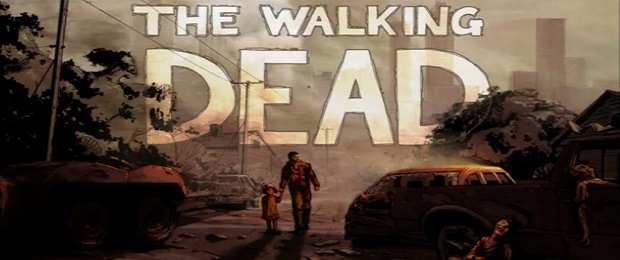 For someone like me, the social commentary and forced character cooperation are what draw me into a zombie apocalypse scenario. Zombies are neat and all and, but I could honestly care less about some evil government virus that leaked out and doomed the earth. Really, who cares about that? Survival should be at the forefront of a zombie game. TWD got it right by pulling together a group of average, ordinary people with barely any survival skills or supplies and forced them to try and stay one step ahead of the undead. I want nothing more than to wave 'good bye' to all the forced zombie horde modes and welcome in story driven zombie games. Telltale's game won a slew of awards and has become very well received by gamers in general. If Telltale and other developers can make the extra effort to be creative with their zombie games, especially in the writing, then I am all for the continued use of zombies in video games.
---