4PP 308: The Black Flag Show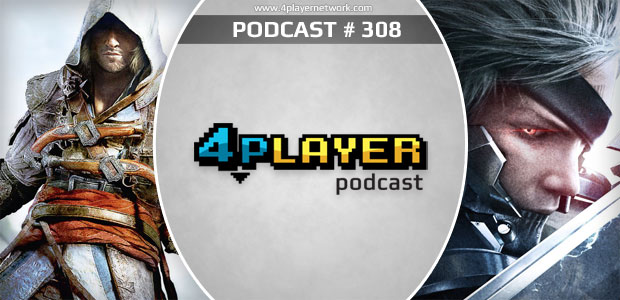 It's another big week in the world of video games. Just 4 months following the release of Assassin's Creed 3, Ubisoft has unveiled the next numbered installment in the franchise and it's a doozy. Thief 4 finally came out from behind the curtain and rumors are circulating that Dead Space 3 underperformed and closed the casket on the future of the franchise.
Discussion:
Tomb Raider
Castlevania Lords of Shadow: Mirror of Fate
Metal Gear Rising: Revengeance
Assassin's Creed 4: Black Flag Announcement
Thief 4
Dead Space 4 Cancellation Rumor
Link Dump:
PAX East Community Forum Thread
Help Support 4Player Network by Subscribing
Vote for "Your Way Bradturday"
Submit a Viewer Question for Next Week's Podcast
Help Support 4Player Network by Subscribing
Chatter of the Week - To be considered for Chatter of the Week, please email NolanHedstrom@4playernetwork.com. Include "Chatter of the Week" in the subject line and include your Top 5 games of all time, your greatest gaming achievement, and your shameful secret.
Enjoy the show? Let us know how you feel about the topics discussed! Don't forget to subscribe to the show on iTunes to get each show as soon as it releases! As always, thanks from all of us here at 4player!
---