Wei Shen: A Step in the Right Direction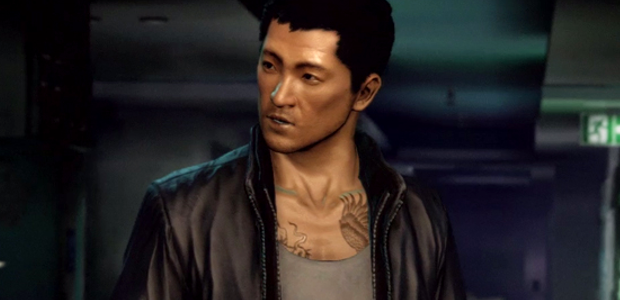 I'm embarrassed to say I'm still working through my holiday backlog of video games and the list is becoming increasingly longer. [Insert shaking fist at deciding to become a graduate student here]. However, I'm not embarrassed to say that I cannot put down Sleeping Dogs. I was hesitant to play it at first because the last thing I was interested in was another open-world crime setting, but I'm finding myself completing as many side missions  as possible and gathering every collectible in Hong Kong. The reason isn't just because it's a game that controls well, has an intriguing narrative, or offers a unique twist on the same-old crime stories, but because Wei Shen is a fantastic character. He is also a fantastic Asian character.
To say Asians are underrepresented in media is not new. Throughout film and television history they've mostly played roles limiting them to the Kung Fu masters, the nerds, the villains, the geishas, or the exotic fantasies. The women are hypersexualized and obedient and the men are desexualized and undesirable. This was even recently a problem in adult entertainment, where The Walking Dead XXX Parody starred a white male in "Yellowface" rather than promoting the fact that yes – Asian male porn stars indeed exist. In video games, it's difficult to think of many commercially successful games starring Asian characters that aren't from JRPGs or fighting games. This is where my love for Sleeping Dogs swells. Wei Shen breaks the mold of the "typical Asian dude" found in a lot of media, and I wanted to explore aspects of his character that are hopefully making developers start to think twice about the next Asian character they create.
Wei Shen doesn't participate in the trend of an Asian character being just a static "body." He is well trained in martial arts which is unfortunately a tired stereotype, but the player learns the moves with him from the school he used to attend as a kid. This is important because it's not assumed that since Wei Shen is Asian he is biologically gifted with Kung Fu skills. As he completes favours for Sifu Kwok, advanced moves are taught to him and are thoroughly practiced and thus Wei gets stronger. It's a minor detail that still exists on a stereotype, but it's at least a welcoming shift to note how he had to start somewhere to gain the skills he has now. Traditionally in media, the typical static body also desexualizes Asian men and makes them undesirable to the opposite sex. It's not very often that the hero in Kung Fu movies gets the girl. By employing the martial arts image, the Asian male body transforms into a weapon to be used as a threat and erases any eroticism. This is reversed in Sleeping Dogs. Wei is sexy without being degraded or looking goofy, and easily earns the attention of a few women. His sexual prowess is empowering and active, transgressing the "silent hero" stereotype that Asian men more often than not fall into.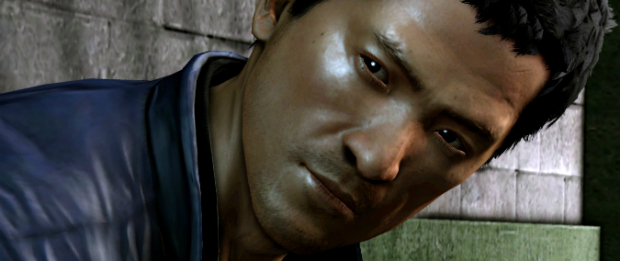 It's more than sexuality and body-forming, though. Wei is resourceful, clever, and conducts day-to-day endeavours as an undercover cop like a complete boss. Every character I've met so far in this game proves to me that just by comparison, Wei is the dominant alpha-male. Of course this is natural territory for most protagonists in games, but when it comes to a racial character that added dominance exacerbates his power to further drive the point home. Is it also a coincidence that the strongest character is one of the few that has a Chinese name? Maybe, but I think it's a detail that shouldn't be ignored. While other lesser or unpopular characters have their American names, Wei Shen isn't treated with a nickname like Tequila Yuen of Stranglehold or an Americanized name like Faith of Mirror's Edge. He is Chinese-American and retaining his Chinese name is a consistent reminder of that fact. I know there are other famous Asian characters in games that have traditional names, but keep in mind I'm focusing on Sleeping Dogs because it was an international success (whereas the Yakuza series wasn't as successful) and not a JRPG or a fighting game, where Asian names are to be expected.
It's about time to break away from stereotypes especially when it comes to race in video games. This is why Wei Shen is a step in the right direction. There are still stereotypes and tropes existent in Sleeping Dogs and I won't deny that, but Wei is a character we haven't had before and I'd like to see more games try to break the molds we've been dealing with for far too long. I still haven't beaten the game but with every hour added to my save file I'm really enjoying the ride, and I hope this emerging trend of righting racialized wrongs continues.
Did you play Sleeping Dogs? What are your thoughts on Wei Shen?
---