4PP 305: The "Who Gives a S***?" Show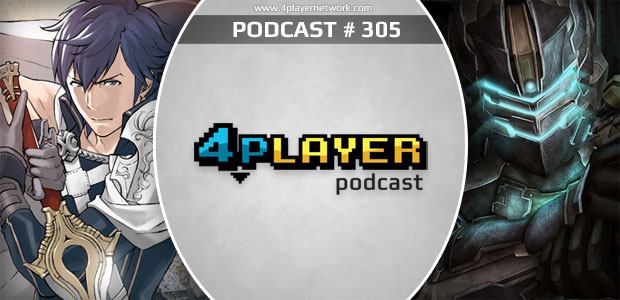 Dead Space 3 and Fire Emblem help us to remember why we play video games but seriously... WHAT THE FUCK HAPPENED TO ALIENS COLONIAL MARINES!? Carlos joins us in the second half of the show this week to try and answer that question and the answers may surprise you.
Discussion:
Dead Space 3
Fire Emblem Awakening
Metal Gear Solid 3: Snake Eater (HD Collection)
Aliens Colonial Marines
New Batman Arkham Game Coming in 2013
The Vanishing of Ethan Carter Announcement
Rayman Legends Delayed
Link Dump:
Help Support 4Player Network by Subscribing
Vote for "Your Way Bradturday"
Submit a Viewer Question for Next Week's Podcast
Chatter of the Week - To be considered for Chatter of the Week, please fill out your information here.
Video Version
Enjoy the show? Let us know how you feel about the topics discussed! Don't forget to subscribe to the show on iTunes to get each show as soon as it releases! As always, thanks from all of us here at 4player!
---