Skyrim Kinect Voice Command Patch Now Available in English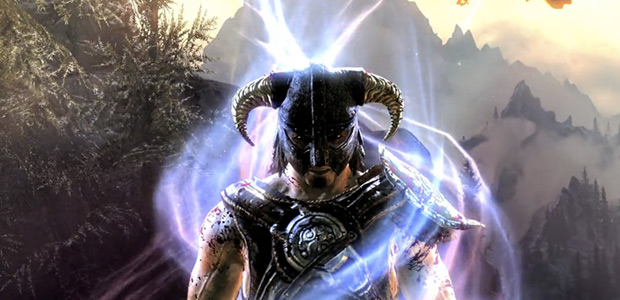 Bethesda may be a bit slow to announce proper downloadable content for their epic open-world game but they have well made up for it with free gameplay updates that add new ways to play.  From the Skyrim Creation Kit to new killcams, everything that's been added has made the game just that much more fun to play.  And today, after weeks of teasing, the Kinect voice command patch for the Xbox 360 version of Skyrim is now available.
Players who load up Skyrim will be prompted to download the latest patch which weighs in at 34mb.  The patch is currently only in English but Spanish, German, Italian and French versions are "currently undergoing final testing."  No word on when/if the PC version will receive the same Kinect treatment but I don't see how this couldn't be easily rolled out.
For those of you who are interested I've compiled Bethesda's list of commands for your use below.  You can also download a PDF of the commands here.  Happy hunting!
PS: word is that there will be a Skyrim DLC announcement today.  If something happens I'll keep you posted.
---