Highlights of the Week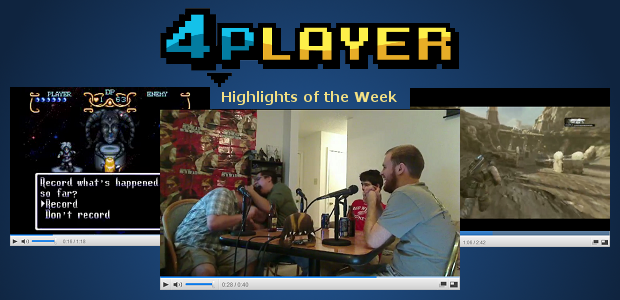 This week we've got a healthy amount of footage from Wayback Wednesday with Joseph Christ showcasing his talent as an aspiring voice actor. Not to be outdone, Jack pulls his best Bastion impression in Far Cry. With the live 2011 Awards show mere hours away, tensions are high if any of these antics highlighted from last week's podcast recording are any indication.
You can help create these by just following the directions on our forums. If you see a highlight in our archive that you think should get featured, leave a comment below or contact me.
---